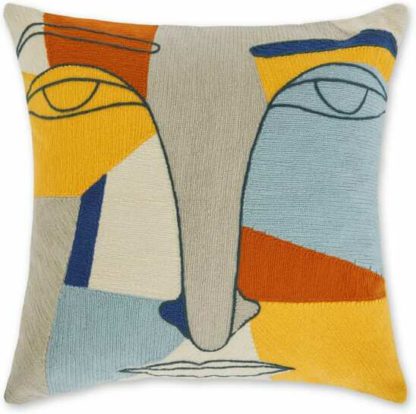 MADE.COM
Abstract Face Embroidered Cushion 40 x 40cm, Multi
£29.00 From MADE.COM
Description
We love introducing art where you least expect it. Why should a cushion just be a cushion, when it can be as compelling as a canvas? Case in point, the Abstract Face cushion.
You'd be forgiven for thinking it was by an acclaimed artist, but it's from the imagination of one of our in-house designers. Multi-talented doesn't even cover it.
He used West Coast American pottery from the 70s as inspiration. We chose all-over cotton embroidery to bring this hand-drawn design to life.
As well as an eye-catching talking point, this cushion adds cozy warmth to any sofa or armchair.