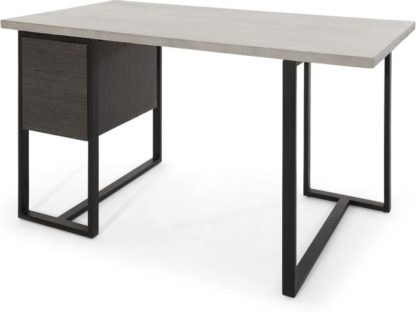 MADE.COM
Claus Concrete Desk, Grey
£449.00 From MADE.COM
Description
You might work hard, but Claus works harder. This modern desk puts effortless style into your home office.
A pared-back design in neutral tones, but Claus is anything but simple. It's refined design is finished with angular details and contrasting materials.
Designed in the MADE Studio, Claus combines black metal, concrete and dark-stained timber. The result? A desk that makes light work of sleek design.