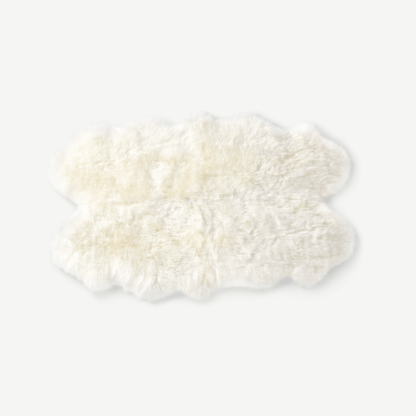 MADE.COM
Helgar Quad Sheepskin Rug 105 x 170cm, Ivory
£225.00 From MADE.COM
Description
Say hi to Helgar. This super soft sheepskin rug is the perfect place to let your toes sink into after a long day at work. This quad hide rug is the perfect addition to your home.
We'll take sheepskin any day of the week. This pile is just made for comfort – and wool's great for keeping you cosy all the year round.
There's something particularly special about this number. Helgar is a quad, which means it's made out of four separate sheep skins. Four times the comfort, four times the quality.
If you're looking for something smaller, we're proud to present Helgar in a more compact 60 x 90cm, in two colours – grey with a silver grey tipped effect, and cool classic ivory.