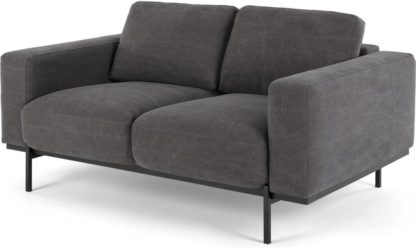 MADE.COM
Jarrod 2 Seater Sofa, Washed Dark Grey Cotton
£899.00 From MADE.COM
Description
If you're thinking pared-back comfort, you'll have Jarrod on your mind. On this 3 seater sofa, sinking into style is easy.
Enveloping design up top and sleek lines below, Jarrod's designed by Matt Arquette. It sits on a slim metal frame – the modern way to do industrial in your home.
Jarrod is upholstered with a washed denim-feel fabric and finished with oversized cushions. Get comfy – on a sofa this sophisticated, you won't want to be anywhere else.