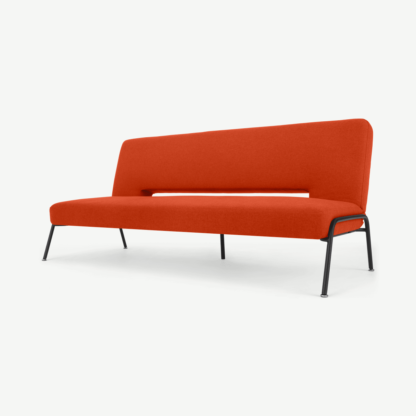 MADE.COM
Knox Click Clack Sofa Bed, Retro Orange Fabric
£279.00 From MADE.COM
Description
Lay back on something sleek and sophisticated. Knox is a click clack sofa bed that'll bring a modernist aesthetic to your space. With the gentle curve of the seat, it feels great to sit in and makes a comfortable bed for occasional sleepovers.
Designed by our very own MADE Studio, it's perfect for relaxing in with a good book or doing some work from home. Its bold retro orange shade makes this click clack an instant statement.
Knox's single seat cushion and supportive backrest are paired with a sturdy metal frame. The angled legs give it a modern retro touch to any room.