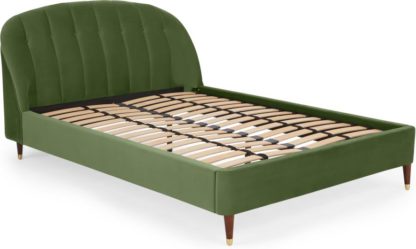 Sale!
MADE.COM
Margot Double Bed, Meadow Green Velvet
Description
Margot makes every day a little extra. Upholstered with soft-touch velvet, simply pick from Margot's choice of jewel tones, and relax.
Margot's indulgent in design, but refined in shape, form and detail. Created with British designer Matt Arquette, a man known for his old-school charm.
Margot may be traditional – with its buttoned headboard – but it's been given a very modern twist. It's upholstered in trending velvet colours, from blush pink to seafoam blue.