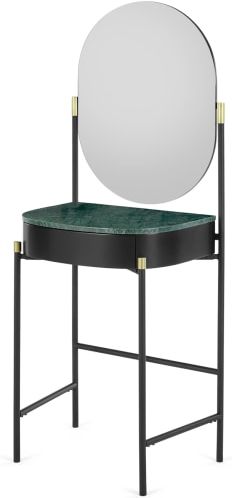 MADE.COM
Masa Dressing Table, Marble & Brass
£299.00 From MADE.COM
Description
Masa mixes rich green marble with sophisticated brass accents. The retro inspired mirror seals the deal–you'll want to get ready just to stay in.
Your small space doesn't have to compromise on style – Masa has a little footprint, but makes a big statement.
This collection effortlessly elevates your bedroom, using solid green marble and smooth brass. Find the hidden drawer: the perfect home for all your beauty bits and bobs.