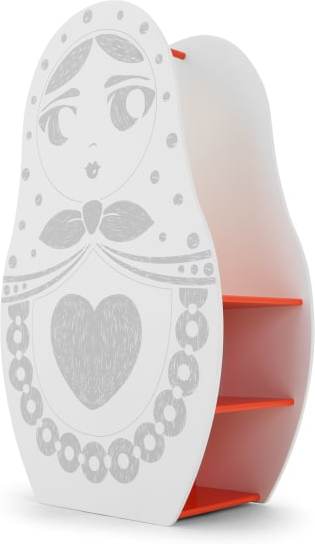 Sale!
MADE.COM
Matryoshka Wardrobe, White
Description
Supermodel. Supermum. Superactivist. Natalia's collection showcases her roots with the iconic Matryoshka doll – a symbol of family and staple of Russian culture. The collection will benefit The Naked Heart Foundation, supporting children with special needs.
This wardrobe's shaped like a giant Matryoshka doll, with completely open storage. So you don't have to worry about anything caught in the door. There are five shelves in total and a hanging rail.
Rounded and seamless, the Matryoshka collection is sans sharp edges. Putting no restrictions on playtime. The storage doors have doll-shaped holes instead of handles, a design-led touch that keeps small hands safe.
Natalia's been hands on from concept to creation. We've made it count with a chest, wardrobe, wall storage, bed and bedside table, plus a rug and matching bedding to keep things coordinated.