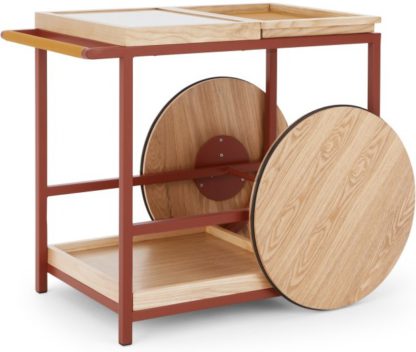 Sale!
MADE.COM
Omara Drinks Trolley, Marble
Description
An unusual mix of ash, rust-coloured metal and marble make this drinks trolley a unique piece. Finished with yellow leather detailing, Omara holds serving plates up top and decorative, oversized wheels at the bottom giving it function and striking form.
This design duo bonded over a shared love of David Attenborough and travel. Their designs put a modern spin on the functional simplicity of campaign furniture.
Throwing a party? Hosting dinner? A drinks trolley makes hosting effortless, and effortlessly cool.