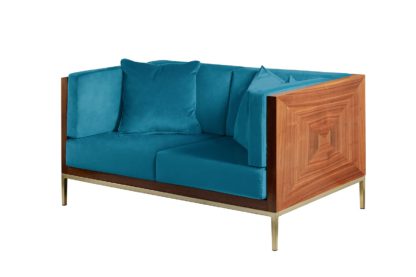 my-furniture.com
Ravello Two Seat Sofa – Teal
£999.99 From My Furniture
Description
Overview
Frame hand crafted from steel with brass electro plated finish.
Distinctive woodwork finished with diamond pattern walnut veneer.
Comfortable pads upholstered in luxurious velvet, finished with sleek top stitch detail.
Striking form inspired by mid-century Italian design.
Part of the complete Ravello living and dining room collection.
Assembly required.
Item specification
Dimensions
Height: 75 cm.
Width: 145 cm.
Depth: 86 cm