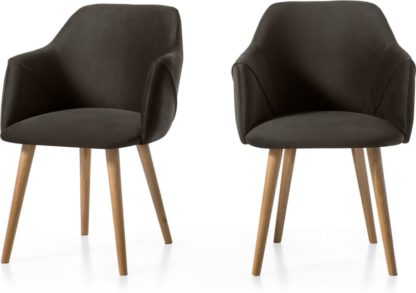 MADE.COM
Set of 2 Lule Carver Chairs, Otter Grey Velvet and Oak
£279.00 From MADE.COM
Description
The perfect seat for dining, our upholstered Lule chairs offer contemporary style whether you're enjoying a meal alone or with guests. Bon appetit.
Slim crossed oak legs and a curved back and arm rests create a sophisticated silhouette that makes these chairs a modern classic. We can't take our eyes off the velvet upholstery.
The cushioned velvet upholstery makes Lule chairs ideal for long dinners. They'll even look great in your bedroom or living space.