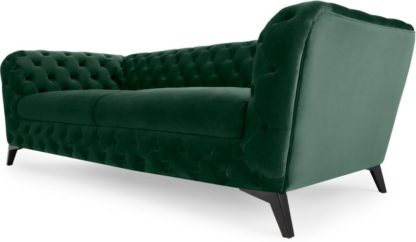 MADE.COM
Sloan 3 Seater Sofa, Pine Green Velvet
£999.00 From MADE.COM
Description
Sloan's a modern take on the traditional Chesterfield – the angled legs, velvet upholstery and soft seat cushions.
A 3-seater sofa that's the best of both worlds. The velvet upholstered frame is firm, giving it longevity, while the seats are softer for cuddly comfort.
In soft, plush velvet, this sofa is a talking point as well as a resting place. Luxe pine green adds to the opulence.