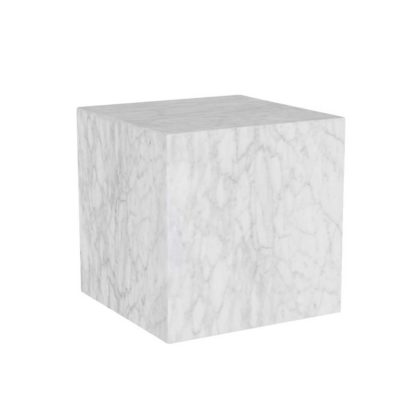 Sale!
Barker and Stonehouse
Timothy Oulton Marble Cube Side Table, White Marble
Description
Marble evokes a classic Mediterranean cool. It has been one of the classic materials of great interior styling for thousands of years; the ancient Greeks and Romans used marble for its crisp, clean cool effect. The richness of the patterns contrast with the polished smooth surface. In the new collection, marble is built on to frames that feature modern sharp lines. Careful attention to the edges gives impression of solidity and permanence which can anchor a room.
Frame: Hardwood
Surface: White marble
Finish: Polished
Care: Dust with a damp micro-fibre cloth