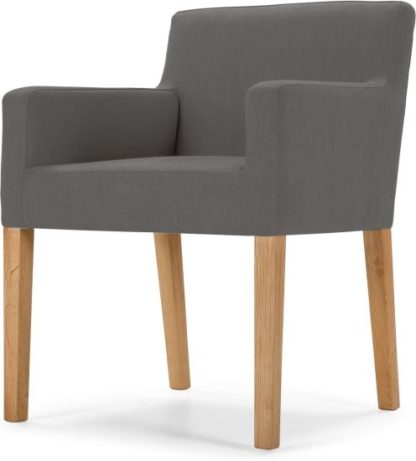 Sale!
MADE.COM
Wilton Carver Dining Chair, Graphite Grey
Description
Striking and sophisticated with sleek, structured lines and a low back. A decadent design available in beige, grey, merlot or blue.
Designed to match the customer-favourite dining chairs, we added extra cushioning to the seat and back. The result is a cosy carver chair to go at either end of the dining table.
The generous upholstery makes it suitable for longer sittings. You could even use it as an occasional chair in the bedroom or living room.
The luxurious linen-mix fabric and expert finish make this armchair hard to beat – and all at a very pocket-friendly price.