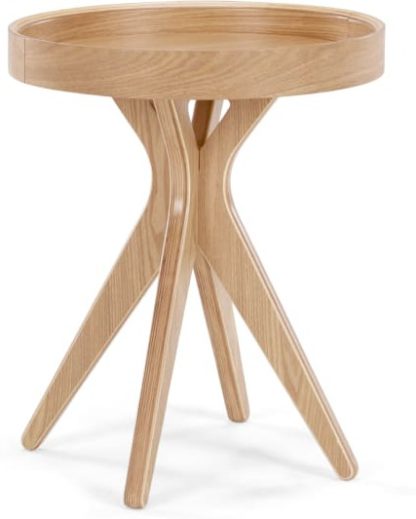 MADE.COM
MADE Essentials Pieta Bedside Table, Plywood
£89.00 From MADE.COM
Description
Beside your bed, by your armchair, or greeting you in the hall. Pieta's the perfect sidekick. Keep this table on hand for your afternoon coffee, bedtime book or a place to drop your keys.
Clue's in the name – plywood is flexible. It helped us create this sleek rounded tabletop with raised edge, organic curved legs and minimal joints. The result? A seamless side table. Oh, and we included an ash veneer on top for extra durability, too.
Pieta's part of a collection. We've kept one in natural wood. The other – a contemporary matt grey finish. Choose whichever suits your space best. But, with a price-tag this forgiving, you could even justify both.
Wallet-friendly designer pieces – that's our new MADE Essentials range. There's furniture and accessories for all spaces, styles and spends. Oh, and all of our design cred and craftsmanship you love, too. Check it out.