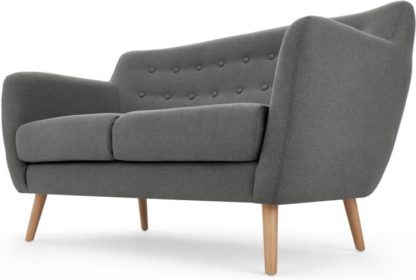 MADE.COM
Rana 2 Seater Sofa, Marl Grey
£499.00 From MADE.COM
Description
Mid-century design updated with curved corners and a soft silhouette. Rana has got a vintage feel that's complemented with winged arms and angled wooden legs. This sofa stands out in any living room.
It's all in the detail, and this sofa has plenty of that. The matching buttons play with structure and texture on the backrest, giving Rana a fresh and modern look.
Rana is big on comfort and style, but not on floor space. A compact design, this 2 seater sofa is a versatile piece, and really comfy too.