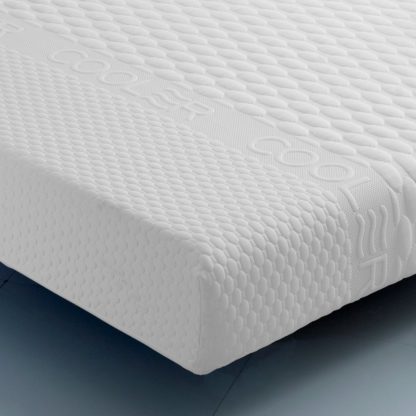 Sale!
Happy Beds
Ocean Gel Memory and Reflex Foam Cool Orthopaedic LayGel Mattress – European Single (90 x 200 cm)
Description
Ocean Gel is heat sensitive mattress with a cool feel benefiting from Lay
Gel infused Memory Foam which helps to provide a better sleeping experience especially in the summer.
Being supported by Reflex Foam means an exceptional level of support for full body from head to toe and also the assurance that mattress will not lose it's shape. Additional benefits include protection against allergy and asthma.
This product is supplied vacuum/rolled packed for your convenience and is suitable for all types of bases.
Made to British Standards/Regulations and approved by NBF (National Bed Federation)
The cover displayed is for illustrative purposes only. The design of the cover may vary on arrival, but will still be the of the same specification.