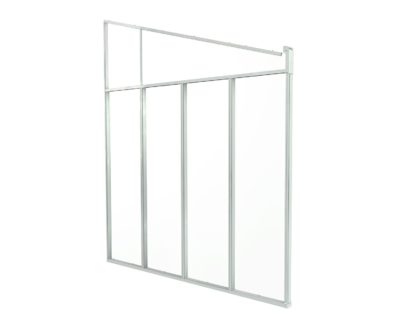 Palram
Palram Sierra 3m Patio Cover Side – White
£1,000.00 From Argos
Description
The Side.
Wall is an elegant high quality solution that can be used to enclose the sides of your Palram Patio Cover. Each unit covers 1 side of the patio cover. The crystal-clear solid panels provide year-round protection from wind, rain and snow. Easy assembly and maintenance free, its powder coated aluminum frame will not rust rot or peel. The Side.
Wall will perfectly integrate with your home design and outdoor environment. The Side.
Wall can be installed on either or both sides of your Palram patio cover. High impact, crystal-clear, solid panels naturally immune to harmful UV rays; Rust resistant, white powder coated aluminium frame; Protection during windy weather; Reduction of ambient noise for additional privacy; Simple & easy installation; Maintenance free. Made from plastic. Frame made from aluminium. Aluminium coating.