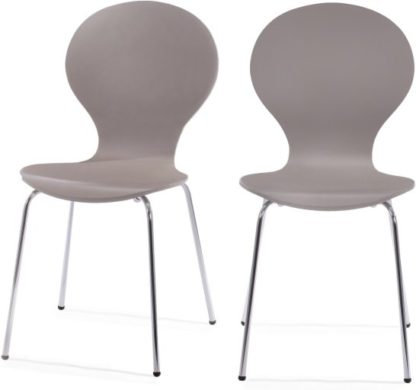 Sale!
MADE.COM
Set of 2 Kitsch Dining Chairs, Willow Grey
Description
Freshen up your look with these beautiful chairs. The clean, organic lines make this pair perfect for kitchens and dining rooms alike.
Add understated colour to your seating. Keep it sophisticated with willow grey or mix and match – also available in red and green.
Surprisingly comfy with a slightly shaped, ergonomic design. Made from smooth plywood in a sleek, easy to care for painted finish.
Make the most of the colours by mixing and matching. We're always looking to expand the set, so look out for our next vote.