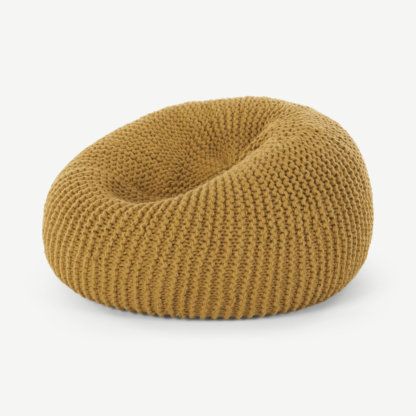 MADE.COM
Aki 100% Wool Cocoon Bean Bag, Mustard Knitted Weave
£120.00 From MADE.COM
Description
Hmm. To read, watch TV or doze off? Those are some of the tough decisions you'll have to make while lounging on AKI. It's a pouffe designed for all modern forms of relaxation.
This cosy cocoon is one to sink into, wherever you choose to put it down. Its clever shape will mould around your body. And it's also light enough to move from room-to-room.
Like your favourite knitted jumper, but better – because this one you can sit on. It's handwoven, 100% wool, and comes in a collection of cool colours: grey, mustard and blue.