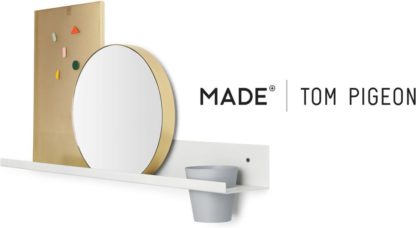 MADE.COM
Assembly Tom Pigeon Shelf with Accessories, White & Brass
£79.00 From MADE.COM
Description
Make modernity a fixture in your home with Assembly. A multi-functional shelf, this quirky piece will keep you organised and it looks good too.
Set them apart or assemble them together. Including a memo board with magnets, mirror and plant pot, all the parts of this shelf are moveable so you can place them throughout your home.
We've been excited about this collaboration for a while. This design studio's known for their colourful, graphic designs, and their MADE collection shows it.