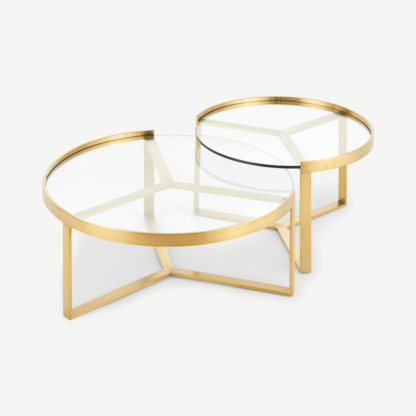 MADE.COM
Aula Nesting Coffee Table, Brushed Brass & Glass
£575.00 From MADE.COM
Description
Transform your living space with great design. Appreciating simple geometry, the angular metal frame blends seamlessly into its circular glass surface. Genius.
We have nothing against rectangular shapes, but Feng Shui masters would say round tables (like Aula) create a flow of conversation and good vibes. Your feel-good room awaits.
Go for the single piece or if you've got the space, try pairing it with the overlapping side table. The glass and cut-out metal look so elegant layered over each other.