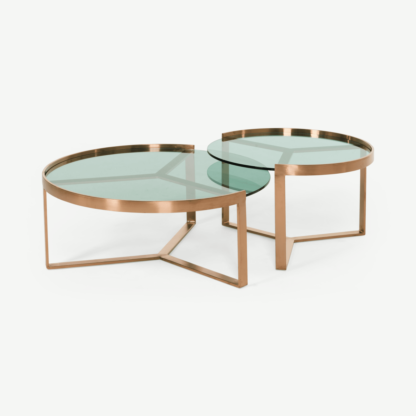 MADE.COM
Aula Nesting Coffee Table, Brushed Copper & Green Glass
£650.00 From MADE.COM
Description
Transform your living space with great design. Appreciating simple geometry, the angular metal frame blends seamlessly into its circular glass surface. Genius.
We have nothing against rectangular shapes, but Feng Shui masters would say round tables (like Aula) create a flow of conversation and good vibes. Your feel-good room awaits.
Since this piece comes as a twosome, why not have a play around? You could separate the two and use the side table elsewhere in the room.
This piece is part of a collaboration between MADE and Livingetc . With their expertise in trends, and ours in quality production, together, we've created some fresh, exciting designs.