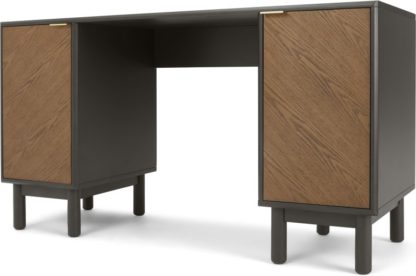 Sale!
MADE.COM
Belgrave Desk, Dark Stained Oak
Description
Let Belgrave's dark opulence take your home to the next level. It's a luxurious design for those with an eye for the finer things.
The Belgrave desk makes serious style sense. Concealing adjustable shelving inside, Belgrave's cabinets are finished with a grained oak veneer. Finished with brass handles, it can't help but grab attention.
Subtly bevelled on its edges and finished in a sleek matt grey, Belgrave's formal look is a combination of traditional design and contemporary touches.