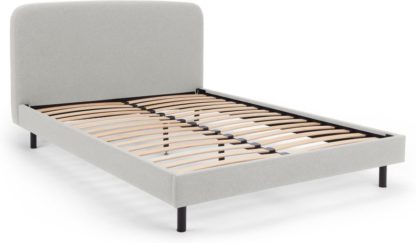 MADE.COM
Besley Super Kingsize Bed, Hail Grey
£349.00 From MADE.COM
Description
A good night's sleep is priceless. So when you find a bed that will give any room a bold wake-up call, you can rest easy. Especially when it's as affordable as Besley.
Simple doesn't mean boring and Besley's clean lines and rounded edges make this super kingsize bed a handsome addition to any bedroom. With its versatile design and durable fabric, it'll last the test of time.
Besley's available in a range of colours 'Aei with and without spacious storage options. This one's grey, but there's pink too, or yellow if you want to make a real statement.