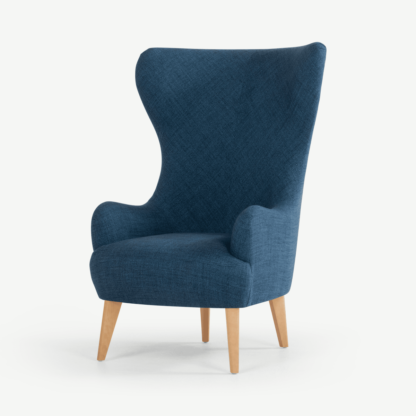 MADE.COM
Bodil Accent Armchair, Thames Blue Fabric with Light Wood Legs
£595.00 From MADE.COM
Description
Time to be bold. This statement armchair will be the centre of attention in your room. Tall-backed and winged, it's seriously impressive.
The stylish high back rest gives great support when you're watching telly. Plus it's roomy, so you can tuck your feet under you and cuddle up with a good novel.
It's no easy feat to get the material sitting snug to that magnificent curve. Bodil is a real piece of craftsmanship, designed right here in the UK and manufactured in Europe.
Just wait until you get your paws on this fabric. Bodil is upholstered in a wool-like fabric, so it's decadently soft but it won't bobble. Smooth.