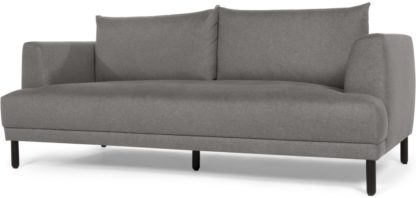 MADE.COM
Bowery 3 seater sofa, Fossil Grey
£799.00 From MADE.COM
Description
Oversized shape. Deep-set seating. Generously padded cushions. The Bowery 3 seater wants to you sit down, stretch out and relax.
The Fossil Grey fabric keeps this 3 seater looking classy. You'd be forgiven for thinking it's expensive, but we've kept the high end looks and ditched the premium price tag. Hey, it's what we do.
Designed in the UK by James Patterson. He's all about minimalist design-led furniture. And you can see that in the sculpted arm detail and black finish legs of this 3 seater.
Bowery's sophisticated style spans to include a 4 seater chaise and an armchair. So you can deck out your whole living space with this dramatic seating collection.