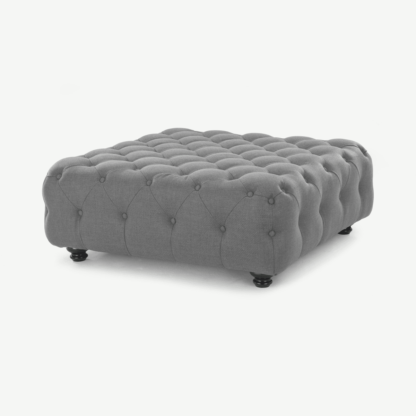 MADE.COM
Branagh Ottoman, Large, Pearl Grey Fabric
£475.00 From MADE.COM
Description
A fresh take on statement British design, upholstered in fabric for a more contemporary feel. In a pearl grey shade.
This is a striking and elegant footstool. Buttoning adds texture and shape as well as the right amount of opulence.
In a soft, high quality fabric with dark stain legs, this footstool is perfect for resting your feet or perching your tea set in style.
This piece is a press favourite, and we hope you like it just as much. Here's a recent example of who loves it and where it's featured.