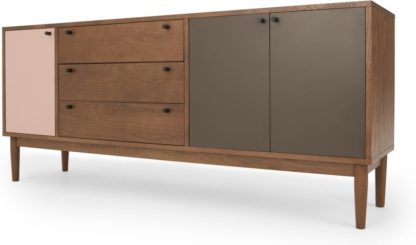 Sale!
MADE.COM
Campton Sideboard, Dark Stain Oak and Pink
Description
Announcement: storage is no longer just about storage. As well as functionality, it now has character and style, and enhances the look of the room. Exactly as Campton does.
Part of a collaboration between MADE and the innovative Morten Georgsen. They advocate sleek, Scandinavian design and muted colours. This sideboard demonstrates what they do best. Try the full collection for an effortless look throughout your home.
It takes the high-end trend for coloured doors and handles, and makes a statement. How? By contrasting pink with dark stained oak. It's refined and impactful.