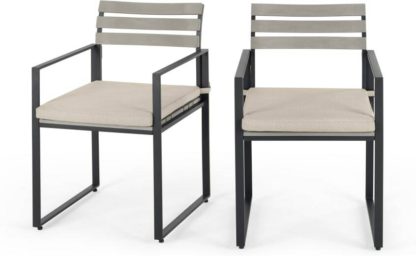 MADE.COM
Catania Garden Set of 2 Garden Dining Chairs, Grey and Polywood
£159.00 From MADE.COM
Description
When the gardening's done, sit down and relax with the Catania collection. It'll bring a modern edge to your garden space.
Designed with clean lines and a sophisticated colour palette, this minimalist collection will only enhance the greenery and blooms you've got going.
The chairs come with detachable, thickly padded cushions. They're built to endure the weather too – just remember to cover them or take them inside during heavy rain.
Extend your home's style into the garden with the full Catania collection. It may just become the hottest hangout in the neighbourhood.