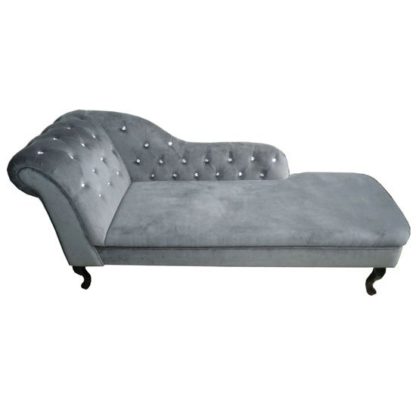 Sale!
Furniture in Fashion
Charcoal Grey Velvet Diamante Chaise Lounge With Left Armrest
Description
Features: A completely unique and stylish chaise encrusted with artificial diamonds Chaise Lounge in beautiful and soft charcoal/grey velvet Stunning design will make your new sofa the talking point Deep buttoned chair with artificial diamonds giving a contemporary style Available At an affordable price This beautiful chaise lounge seating is beautifully upholstered in a sumptuous, velvet fabric. This truly beautiful piece is crafted to perfection to fit your room.
Dimensions
w175 x d60x h80cm .