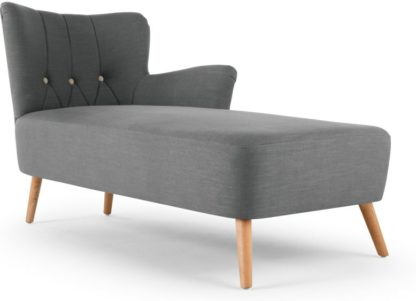 Sale!
MADE.COM
Charley Right Hand Facing Chaise, Graphite Grey
Description
Charley is a stylish chaise that adds a luxe touch. A smart spot for small spaces, snugs and in a bedroom, it's a comfy spot to sit back and relax. Choose from left or right facing.
Cute and compact, this chaise packs a design punch. Its retro vibes will complete the look of your living space, without the hefty price. Designed by our very own MADE studio.
The gently curved back, rounded square block seat and angled oak legs – Charley is irresistible. We love the seam detailing and of course, the buttons. It's perfect.
Charley is a chaise for all tastes. Available in Yolk Yellow and Graphite Grey, it works whether you prefer cool neutrals or gravitate towards brights. Choose the one that best suits your home style.