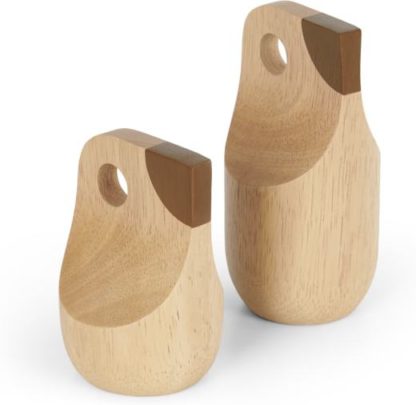 Sale!
MADE.COM
Chirp Set of 2 Decorative Wooden Birds, Natural
Description
Carved from light rubberwood, these decorative pieces are quirky and cute. They've been shaped and painted to look like birds. But they're far from old fashioned.
Display this set of 2 decorative birds proudly – on a shelf, sideboard or coffee table. Their simplicity is sure to command attention.
Makers of conscious design, Blond makes light work of big impacts. Award-winning and accessible, they were the natural choice of collaborator for this wooden collection.