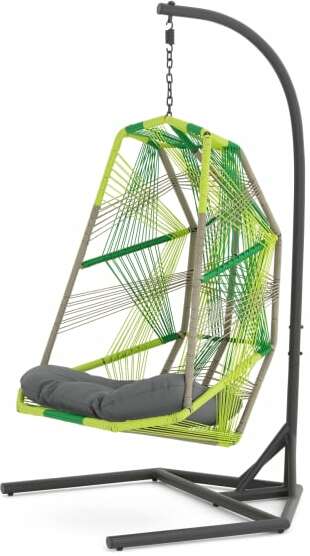 MADE.COM
Copa Garden Hanging Chair, citrus green
£449.00 From MADE.COM
Description
Looking for the coolest piece of garden furniture on the block? Copa is it. Groovy and graphical, this collection is great for those looking to make a bold style statement.
On a sunny day, Copa is an ideal place to hang out. This is the spot that you're going to get through your summer reading list. Don't forget the tunes, and a fresh drink.
The Copa hanging chair is a stand-alone unit, so you don't have to worry about installation. The piece is weather resistant and can be left outside year round – just take the cushion inside when not in use.
Gardens come in all different shapes and sizes – just like Copa. Try the dining, lounge or aperitif set to suit your space. The angular design give you ample space to lounge while you catch up on those rays.