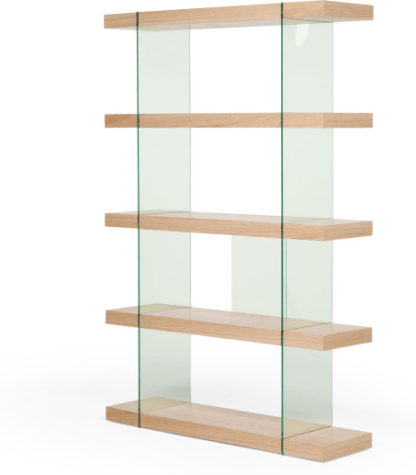 Sale!
MADE.COM
Esco Shelving Unit, Oak
Description
These minimalist shelves are not only a practical storage solution but also a beautiful, modern piece. Double up for extra impact.
The glass panels not only act as a support for the wooden shelves, but also bring lightness and elegance to this functional design.
With thick wooden shelves in hearty oak and supported by glass panels. Also available in white.
This statement shelving is perfect for living rooms and bedrooms. It can also be placed against a wall or be a freestanding unit.