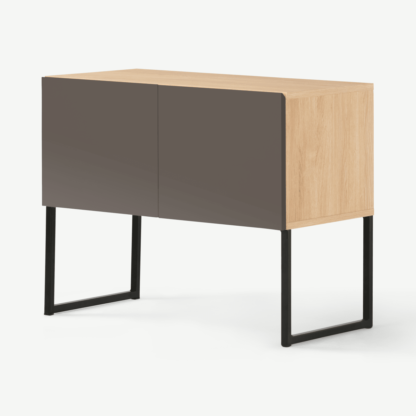 Sale!
MADE.COM
Hopkins Sideboard, Oak Effect & Grey
Description
Not into the cluttered look? We can relate. That's why this sideboard is so necessary. Clean lines, sleek design and plenty of storage.
There are no handles… just push-catch openers on the doors. They open to reveal a roomy, shelved compartment. Tidiness 1, Clutter 0.
Get the media unit with the sideboard and you can overlap them. Just remove one or both legs from the sideboard slide the media unit underneath.
There's nothing Eurosceptic about this piece… Quite the opposite. It was made in the EU, and has a distinctly modern European design.