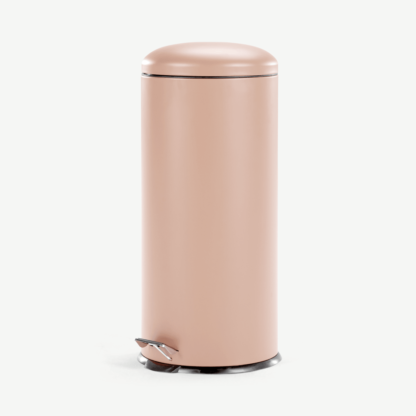 MADE.COM
Joss 30l Domed Pedal Bin, Pink
£55.00 From MADE.COM
Description
Stylish, and super-affordable, Joss is the prettiest pedal bin around. So, you don't need to tuck it away in a corner out of sight. Make it a functional accessory in your bathroom, kitchen or anywhere in between.
Taking the bins out – it's not the most exciting. With Joss we've included a metal carry handle at the back of the bin making maintenance quick and easy.
Don't let your style go to waste (pun intended). Joss comes in a range of colours including white, stainless steel, black and yellow. And, in a 3 litre and a 30 litre version to suit your space.
Wallet-friendly designer pieces. That's our new MADE Essentials range. Created in-house, there's furniture and accessories for all spaces, styles and spends. Oh, and all of our design cred and craftsmanship you love, too. Check it out.