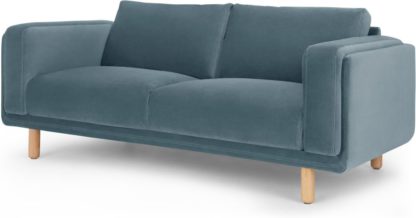 MADE.COM
Karson 2 Seater Sofa, Marine Green Velvet
£599.00 From MADE.COM
Description
Comfy cushions on chunky legs, Karson's a contemporary style at an affordable price point.
Designed by our MADE Studio, this stylish sofa features natural solid wooden legs. And combined with its soft velvet upholstery, it'll give your living space a Nordic feel with an elegant twist.
Karson's complete with oversized arm cushions. After a long day, it's exactly where you'll want to snuggle up on.