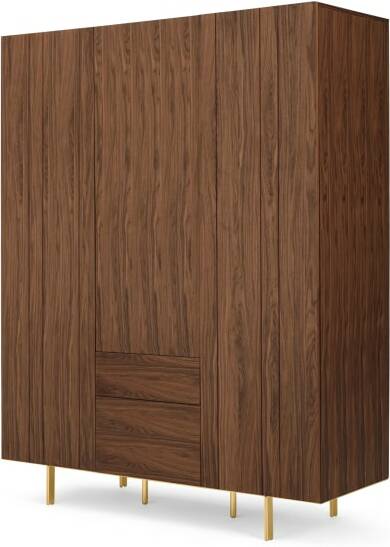 Sale!
MADE.COM
Keaton 3 Door Wardrobe, Walnut & Brass
Description
Keaton upgrades your bedroom with that luxe designer look. Spacious and refined, this wardrobe combines storage with style.
Advocators of sleek, Scandinavian design, By Georgsen, collaborates with MADE for the Keaton wardrobe. Its walnut veneer silhouette is fitted with hanging space, shelving and drawers at the base – demonstrating what By Georgsen do best.
Taking on the industrial trend with clean lines and streamlined brass legs, Keaton's modern look is ideal for updating your space. Team yours with matching pieces from the collection to complete the sophisticated feel throughout your home.