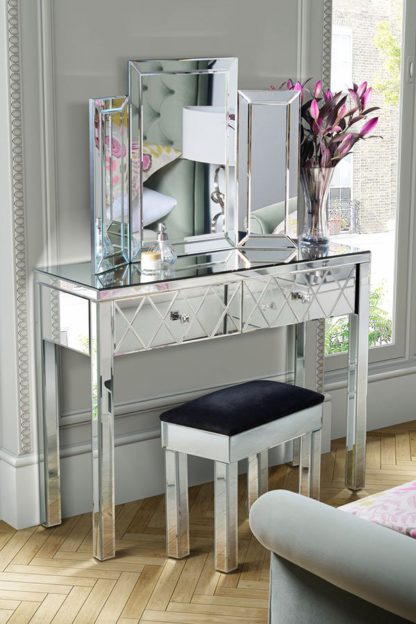 my-furniture.com
KNIGHTSBRIDGE Mirrored Dressing Table & COLLETA Triple Folding Mirror & Stool
£339.99 From My Furniture
Description
A unique look featuring inter-crossing grooves on the mirrored panels.
A slight recess on the drawers, adding charm and character to each piece in the range.
Large square diamond shaped handles, a bond of hard crystal and metal for a superior look.
The range features bedside table, a dressing console, 3 drawer low chest, 5 drawer tall chest, mirrored stool, and dressing mirror.
Exclusively designed and sold by My-Furniture.
Minor assembly required (legs to be screwed on – 5 min 2 persons)