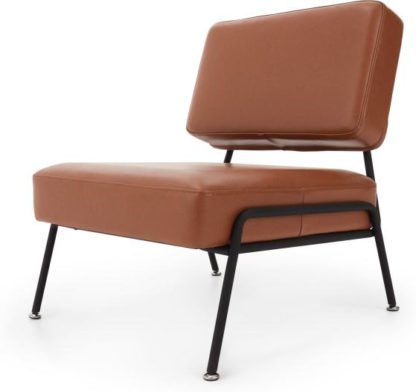 MADE.COM
Knox Accent Chair, Chestnut Brown Leather
£299.00 From MADE.COM
Description
Hello, this is style Knoxing on your door. Knox is a sleek, sophisticated mid-size accent chair that'll bring a modernist aesthetic to your space. With the gentle curve of the seat, it looks great and feels even better to sit in.
Designed by our very own MADE Studio, it's perfect for relaxing in with a good book or doing some work from home.
Knox's single seat cushion and supportive backrest are paired with a sturdy metal frame. The angled legs give it a modern retro touch to any room.