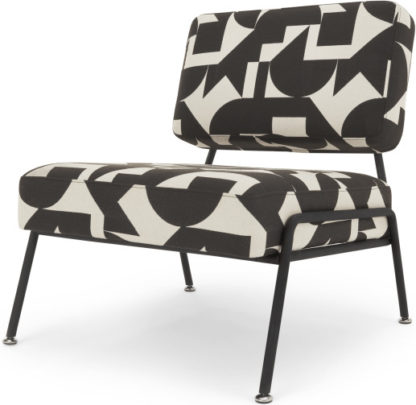 MADE.COM
Knox Accent Chair, Vitti Geo
£199.00 From MADE.COM
Description
Hello, this is style Knoxing on your door. Knox is a sleek, sophisticated mid-size accent chair that'll bring a modernist aesthetic to your space. With the gentle curve of the seat, it looks great and feels better to sit in.
We called in art director and designer Rhonda Drakeford for this. She designs furniture and accessories with a distinctive aesthetic: strong colours, graphic shapes, and bold patterns.
Knox's single seat cushion and supportive backrest sit on top of a sturdy metal frame with angled legs – making it super easy to move around.