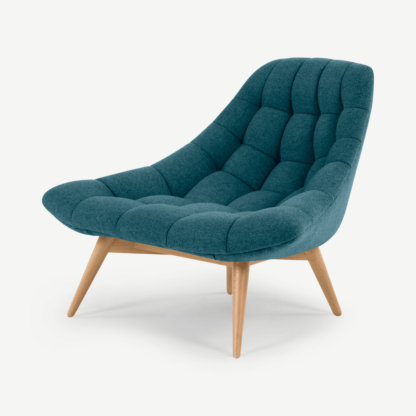 MADE.COM
Kolton Accent Armchair, Mineral Blue Fabric
£750.00 From MADE.COM
Description
The laid-back shape of Kolton is a contemporary look that's full of charm. It's the perfect statement chair for those drawn to effortless, understated style.
Wide and welcoming, this armchair is comfortably chic. It's quilted upholstery detail feels wooly and warm. A new favourite spot to curl up in and relax.
Slender yet strong, its elegant, ballerina-esque cross leg frame is beautifully crafted with solid oak. A feature that'll match any Scandi-inspired look.
Homebodies beware. Kolton's freeform design is so comfy, you'll have to pry yourself away. Choose from three other shades, Kestrel Grey, Whisper Grey and Retro Orange.