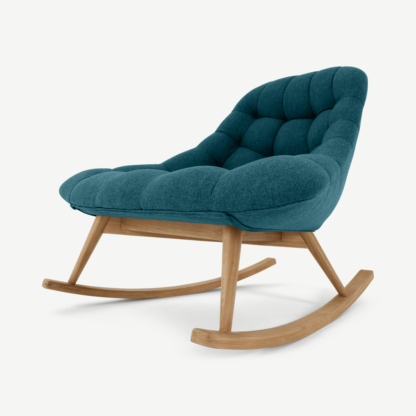 MADE.COM
Kolton Rocking Chair, Mineral Blue Fabric
£900.00 From MADE.COM
Description
The laid-back shape of Kolton is a contemporary look that's full of charm. It's the perfect statement chair for those drawn to effortless, understated style.
The Kolton rocking chair is a MADE first and we just know the fun and playful shape is going to be a hit with everyone.
Wide and welcoming, this chair is comfortably chic. It's quilted upholstery detail feels wooly and warm. A new favourite spot to curl up in and relax.
Beautifully crafted with solid oak, the Kolton frame has an angular structure to it when it rocks. Make no mistake, this is a statement piece.