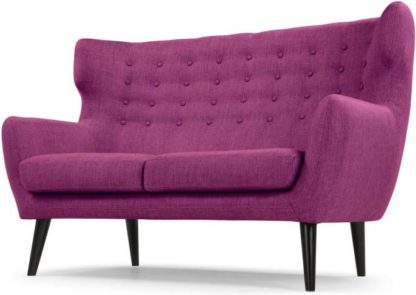 MADE.COM
Kubrick 2 Seater Sofa, Plum Purple
£599.00 From MADE.COM
Description
With dynamic lines and angled legs, this high-impact but still compact sofa is inspired by a 1960s take on a classic wing back design.
The button detail adds structure and texture to the backrest – and in a striking plum purple the colour alone makes a statement.
The high backed, embracing shape and foam cushioning make for a well supported, medium-firm sit. In a high quality, tactile fabric.
Push the retro look a little further with a matching armchair. Or pair with a contrasting colour like grey, black or even yellow.