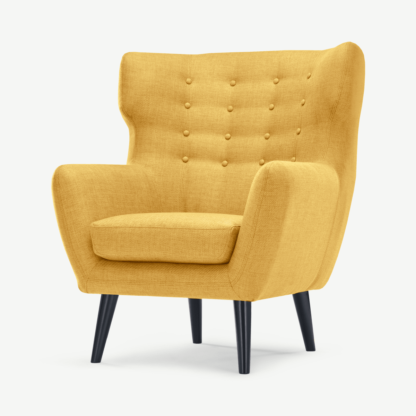 MADE.COM
Kubrick Wing Back Chair, Ochre Yellow Weave
£650.00 From MADE.COM
Description
With curved lines and angled legs – a 60s inspired take on the classic wing back chair design. A retro twist on sophistication.
In a vibrant yellow for standout impact. Beautifully finished too – the button detail adds structure and texture to the backrest.
The high backed, embracing shape and foam cushioning make for a well supported, medium-firm sit. In a high quality, tactile fabric.
This piece is a press favourite, and we hope you like it just as much. Here's a recent example of who loves it and where it's featured.