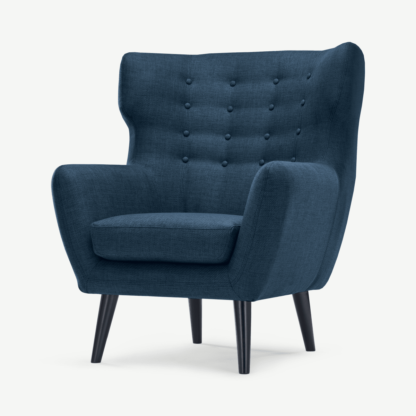 MADE.COM
Kubrick Wing Back Chair, Scuba Blue Fabric
£650.00 From MADE.COM
Description
With dynamic lines and angled legs, this is inspired by the 1960s take on the classic wing back design. Perfect for adding drama.
In anthracite Scuba Blue for brooding impact. Beautifully finished too – the button detail adds structure and texture to the backrest.
The high backed, embracing shape and foam cushioning make for a well supported, medium-firm sit. In a high quality, tactile fabric.
This piece is a press favourite, and we hope you like it just as much. Here's a recent example of who loves it and where it's featured.