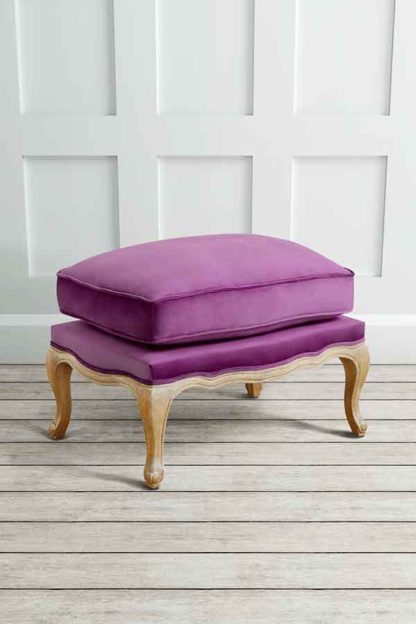 my-furniture.com
Le Notre French Vintage Style Shabby Chic Oak Stool Purple
£179.99 From My Furniture
Description
Overview
These beautiful stool will add comfort and character to any interior – commercial or residential.
Elegant and ornate, this skilfully crafted, solid oak frame has been subtly lime-washed for a chic, distressed look.
Cranberry upholstery will coordinate with any colour scheme.
Use with the Oak Le Brun Armchair, Oak De Troy Armchair or the Fontaine Two Seat Sofa to stretch out and relax on.
Item specification
Dimensions
Height: 51 cm.
Depth: 52 cm.
Width: 72 cm Delivered Assembled