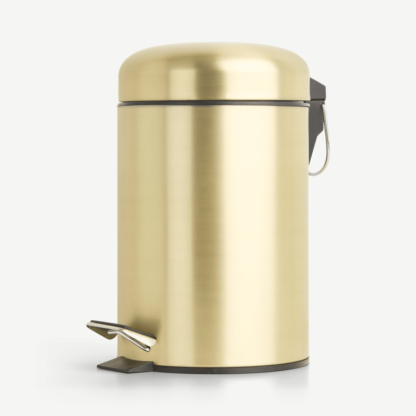 MADE.COM
Lilo Bathroom Pedal Bin 3l, Brushed Brass
£50.00 From MADE.COM
Description
You're all grown up. And now your space can be too. Trust the metallic trend and let Lilo work its transformation magic.
Lilo's got it covered. Toilet brushes, soap dispensers, mirrors and bins in copper, chrome and brass. Whether you coordinate or mismatch, the Lilo collection is designed with your sleek, adult bathroom in mind.
Fitted with a pedal push mechanism, there's no need to get your hands grubby with the Lilo bin. Simply push and release – case closed.