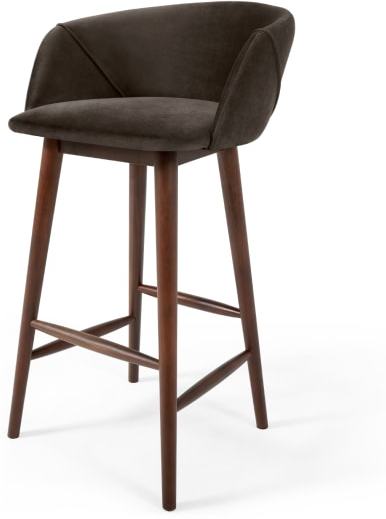 MADE.COM
Lule Bar Stool, Otter Grey Velvet
£249.00 From MADE.COM
Description
The perfect stool for dining, our upholstered Lule bar stool offer contemporary style whether you're enjoying a meal alone or with guests. Bon appetit.
Slim crossed legs and a curved back and sides create a sophisticated silhouette that makes this chair a modern classic.
The generously cushioned upholstery makes our Lule chair suitable for longer sittings. It'll even look great in the bedroom or living room.